Committed to provide independent pharmacies the tools, resources and support to reach their individual success in the communities they serve.
We are proud to bring a compelling banner program offering to independent pharmacy in Western Canada. The most important thing our team focuses on everyday is our banner members. Our banner members are at the heart of everything we do, and we are honoured to partner with them.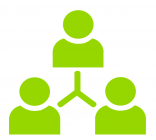 News & Events
Introducing….mettra Pharmacy!
Pharmacy Brands Canada is proud to introduce a modern, preventative care pharmacy model to our banner program. mettra Pharmacy is an innovative brand that is committed to being the heart of healthcare in the communities we serve. mettra is here for our patient's whole journey, we're here for life.
Learn more